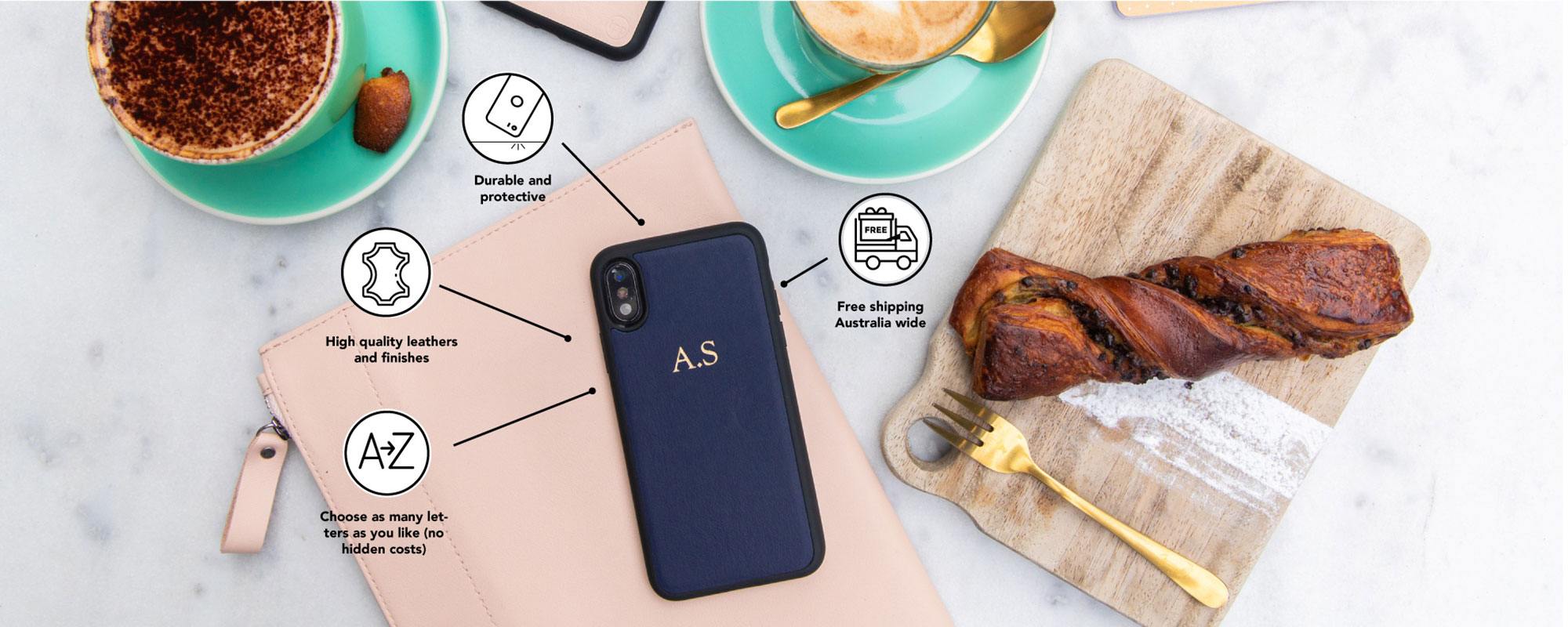 Personalised iPhone 6/6S Phone Cases
The Personal Print personlised iPhone 6/6S phone cases are the epitome of style and functionality. Every case is crafted from the finest quality Nappa and Saffiano leathers and is personalised with a hand pressed foil monogram or the latest in print technology, that showcases either your name, initials or a short quote of your choice.
The inside of our wrap around leather case is lined with a soft nappa leather, whilst our cases that feature a TPU border design for protection are lined with a TPU coating to aid in shock absorption.
With our iPhone 6/6S personalisation options, we monogram in Gold and Silver foils and also have the option of Blind embossing which means no colour. For our printing option, we print in White colour.